Bailey Shakespeare Collection

Folios
Researchers will find the Second and Fourth Folios of Shakespeare (1632 and 1685), the Beaumont and Fletcher folios of 1647 and 1679, the Ben Jonson folios of 1616 and 1640, and more.
Lincolnshire broadside folios
Rivaling our Shakespeare 2nd and 4th folios in value, this unique collection of hundreds of original broadsides, texts, maps, sketches and other ephemera is bound into four volumes. Described as "...absolutely stellar examples of early nineteenth century English handbills and broadsides" in Hannon Library's 2003 NEH funded preservation assessment report. Lincolnshire broadside folios Finding Aid

Shakespeare's Sources
These refer to actual histories that Shakespeare may have used as sources for his historical plays, including Raphael Holinshed's massive The Chronicles of England, Scotland and Ireland (1587).

Shakespeare's Life, Times, and Criticism
Holdings include rare and valuable books published from the 16th century and later that document England and Europe in Shakespeare's time, his contemporaries, and his own life, as well as Shakespearean criticism. The Samuel Tannenbaum Shakespeariana collection contains over 400 scholarly pamphlets and reprints relating to the renaissance era and Shakespeare.

Theatre
Rich holdings cover all aspects of theater from play scripts to works about theatre and the art and craft of acting. Highlights include: a numbered set of twelve Monumenta Scenica portfolios that contain hundreds of theatre history plates, a Theatre Programs and Playbills publications, and materials from other festivals: Oregon Shakespeare Festival publication, Local theater publications, Stratford Shakespeare Festival publications, Utah Shakespeare Festival publications, and Shakespeare Festivals of North America publications.

Brass Rubbings
Wax engravings of memorial monuments provide information about military armor, religious vestments, and other dress and customs in the British Isles. Two collections, the Marjorie Kocher brass rubbings and the Marie Kuehl brass rubbings contain hundreds of rubbings of monuments that date from the 13th to 17th centuries.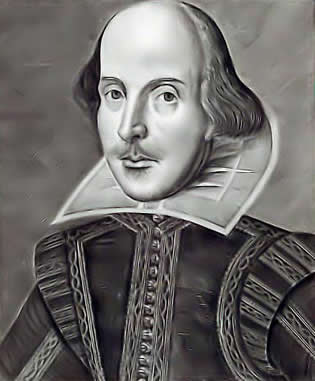 Dr. Margery Bailey (1891-1963) professor of English at Stanford University, established the Institute of Renaissance Studies in Ashland. She willed her book collection, including 200 volumes published before 1750, to Oregon Shakespeare Festival. The collection came to Hannon Library in 1972, merging with our extensive collection. Rare, fragile, and valuable volumes are housed in Special Collections.