The Series
Every year the Friends sponsor a speaker series with local presenters that cover a variety of topics.
If you need disability accommodations to participate in these events, please contact Disability Resources at 541-552-6213 or dss@sou.edu.
Coming This Year
May 11, 7:00pm
Susanne Petermann: "Translating Rilke's Poetry"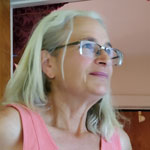 Southern Oregon poet and translator Susanne Petermann discusses the poetry of Rainer Maria Rilke, poetic sensibilities, and the process of translating Rilke's French poems.
The event may also be viewed live on Zoom through the following link: https://sou.zoom.us/webinar/register/WN_19FwY8XpR1mPrYfg8qY-2g



Past Events
April 13, 7:00pm
Dr. Greg Jones: "Climate and Wine: Trends and Influences on Sustainable Wine Production"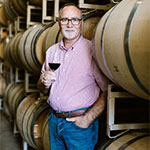 World-renowned atmospheric scientist and wine climatologist, Greg Jones explores climate's influence on viticulture and wine production.
March 9, 7:00pm
Bert Etling: "Sense of Place: Community Journalism's Role in Mediating Communty Identity"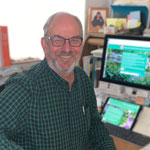 Bert Etling, the executive editor of Ashland.news, discusses how community papers have long played a central role in collecting, curating and distributing information that documents and shapes what's going on in local areas.
The event may also be viewed live on Zoom through the following link: https://sou.zoom.us/webinar/register/WN_bFcBpE33RbWrxX6lP5JSJg.
February 9, 7:00pm
Ellie Alexander: "The Modern Mystery"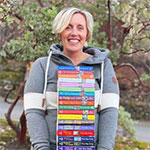 Ellie Alexander, author of more than thirty books, most recently Muffin But the Truth and Hold on for Beer Life, talks about the modern mystery and why the genre has withstood the test of time.
January 12, 7:00 pm
Annual William Stafford Poetry Collection Celebration
Featuring guest poet Vince Wixon and featured poets Dave Harvey, Lisa Nelson, Barbara Parchim and Kathleen Pyle.

Poet and long-time Rogue Valley teacher Vince Wixon will be the featured guest poet for the 28th annual William Stafford Poetry Celebration at Southern Oregon University's Hannon Library, Meese Room, 7-9 p.m. on Thursday, January 12, 2023.
Stafford, who died in 1993, was a nationally renowned Oregon Poet, and was Oregon Poet Laureate from 1975 to 1990. Vince Wixon was well acquainted with Stafford and helped produce a documentary film about him.
Other featured poets reading at the event will be Dave Harvey, Lisa Nelson, Barbara Pachim and Kathleen Pyle. Attendees will be invited to read a favorite William Stafford poem. The celebration is hosted by Friends of Hannon Library and is free to the public. Refreshments will be served.
The event may also be viewed live on Zoom through the following link: https://sou.zoom.us/j/81335579763
Participants attending the event can park in any of the following lots for free during the time of the event: 18, 19, 21 & 22. There is no code needed. If you park in a handicap spot, you must a display a valid handicap placard.
November 10, 2022, 7:00 pm
What Difference Does It Make? Decades Exploring the Shakespeare Authorship Challenge in the Library.
To register for the webinar version: Go to SOU Hannon Libray on Facebook (close to the event date). Or come by the library in person. Note that we will follow CDC guidelines regarding covid so in-person events are subject to cancellation
October 13, 2022, 7:00 pm
The Gem of the Campus: Schneider Museum of Art Then, Now, and What's to Come
Scott Malbaurn, Executive Director of the Schneider Museum
March 10, 2022, 7:00 pm
Only Hope: My Mother and the Holocaust Brought to Light
Irv Lubliner, SOU Emeritus Professor, shares the story of his mother's writings about her experience during the Holocaust.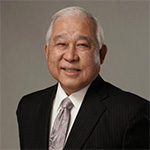 February 10, 7:00 pm
But, I'm an American Citizen
Roy Saigo, former Southern Oregon University President, speaks on the incarceration of people of Japanese ancestry during World War II. He provides a review of the conditions before, during, and after the imprisonment of Japanese Americans.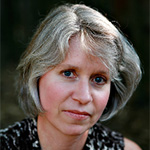 January 13, 2022 7:00 pm
Annual William Stafford Poetry Celebration
The 2022 William Stafford Poetry Celebration, held on January 13th. Hosted by Amy Miller with special guest poet Judith Barrington and readings by Isabelle Rosier Alzado, Manya Yana Orescan Campos, and Jay Schroder.