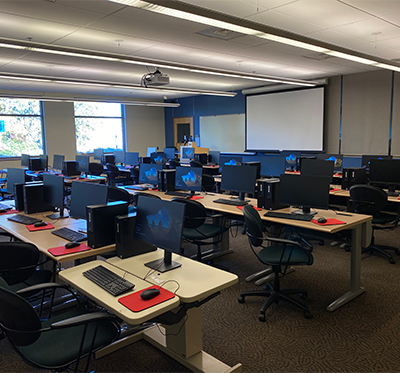 Description
This electronic classroom (LIB 113) is used primarily for supporting Hannon Library's instruction and information literacy programs. SOU faculty may request this space when it is not in use by a librarian. Considerations for electronic classroom use are made on a case-by-case basis. Please consider the following guidelines before making a request:
Library electronic classrooms are in high demand by librarians during weeks 1-5 of the term. Availability usually opens up weeks 6-Finals.
Priority will be granted to faculty planning research sessions.
No classes or events will be scheduled on an ongoing basis.
Fees
SOU Fees
SOU faculty and staff may use this room without charge.
Request this Room
To request this space, please contact Melissa Anderson, the Campus Engagement and Research Services Librarian, at andersm18@sou.edu. This room is not available for off-campus groups.