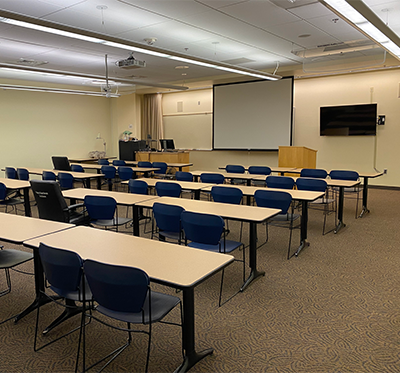 Description
This smart classroom (LIB 117) is for regular class scheduling during library hours. The room can be reserved for one-time use when not scheduled for regular classes.
Fees
SOU Fees
SOU faculty and staff may use this room without charge.
Request this Room
To request this space, please contact the academic scheduler at schedulerequest@sou.edu. This room is not available for off-campus groups.